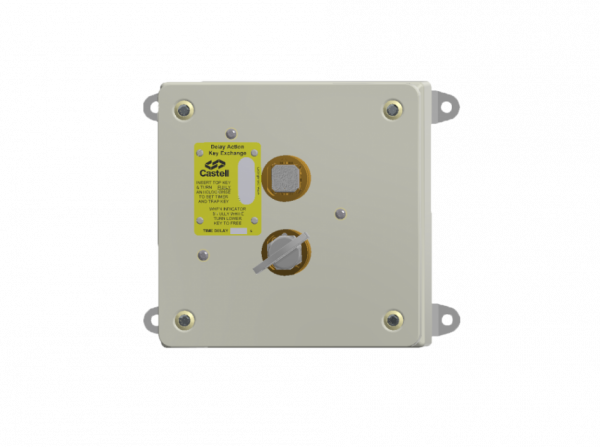 DAE–Mechanische tijdsvertragingsunit
De DAE is een mechanische tijdsvertrager met sleutel.
De unit is ontworpen om de toegang te controleren tot gevaarlijke machines die een nalooptijd hebben of waar machines een werkcyclus moeten voltooien voordat toegang is toegestaan.
De Castell DAE Mechanical Time Delay Unit is gemaakt voor toepassingen waar de beschikbaarheid van de hoofdstroom beperkt is of waar de unit zich in een potentieel explosieve omgeving bevindt.